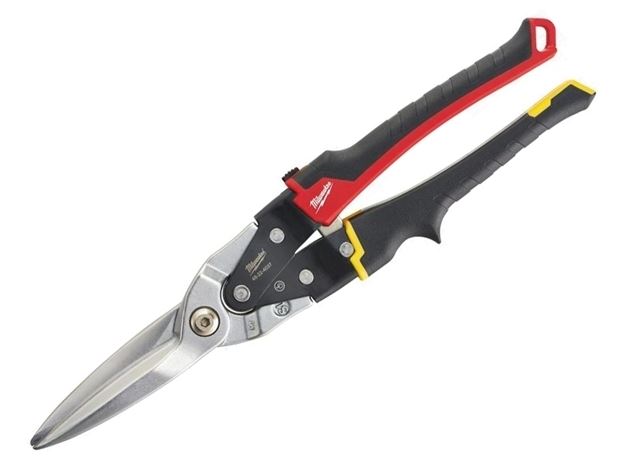 The Milwaukee Long Cut Straight Snips are designed for cutting long, straight runs of up to 20ga cold rolled steel. The 76mm blades achieve more cutting length per stroke for straighter, cleaner cuts. They have a forged cutting head for maximum durability and machined steel blades for precision cuts and outstanding rust protection. They are fitted with ergonomic handles provide increased comfort and control.
They are designed with a one handed locking mechanism for ease of use while cutting cold rolled steel, stainless steel, aluminium, vinyl siding, screening, cardboard, leather and copper. The blades have rule markings for controlled cutting.
Overall Length: 300mm (12in).
Blade Length: 76mm (3in).
Capacity: Cold Rolled Steel: 20ga, Stainless Steel: 22ga.
Weight: 0.45kg.