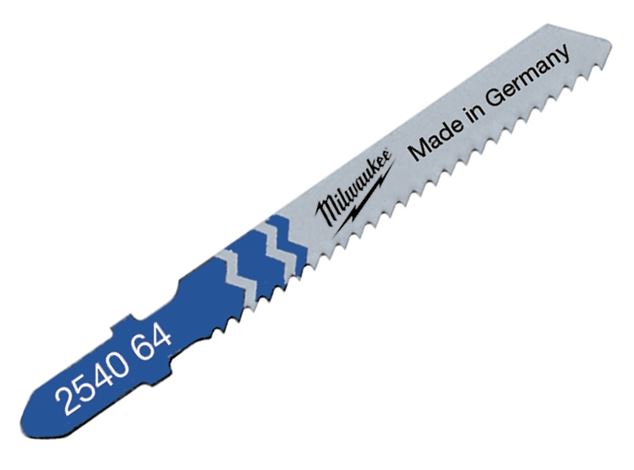 Milwaukee 4932254064 Jigsaw Blades T118B Metal Traditional Cut (5)
Milwaukee T118 Traditional Metal Jigsaw Blades are especially suited to cutting very thin sheet material because of their low tooth pitch. Made from High Speed Steel these blades are suited to cutting metal, non ferrous metal and aluminium.
Blade length: 55mm.
Pack of 5.
Milwaukee T118B Traditional Metal Jigsaw Blades.
Blade length: 55mm.
Tooth pitch: 2mm.
Pack of 5.