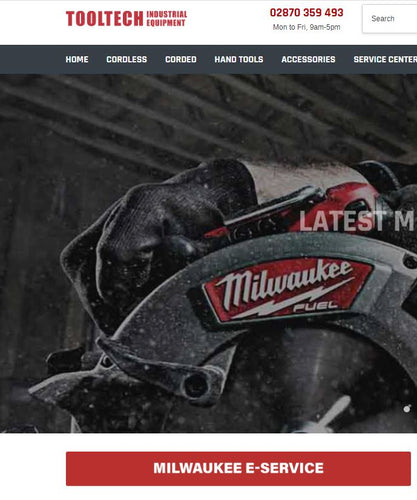 The benefits of registering for a Milwaukee e-service account:
1. Repaired by qualified specialists
3. Complete and clear tracking
4. Invoice upload for paperless process and safe backup
5. Easy tool repair request
You can access the e-service portal from our website, click on the link below:
All you need to do, is click on the link and look for the red 'Milwaukee E-Service' box in the centre of the home page.
You can easily set up an account or access your user account from this link.